Quick Coupler
---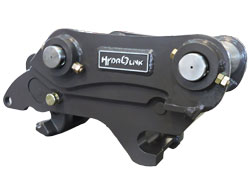 Owing to the expertise of our skilled professionals, we are able to trade and supply high quality Quick Coupler which is broadly used in crawled excavators and hydraulic excavators and other construction machines for rapid change of attachments on the machine. With the help of high-tech machinery, this coupler is manufactured using premium quality material and contemporary technology under the guidance of skilled engineers. Due to its unique features, our offered coupler is widely demanded by our honored clients.
Quick coupler is an ideal tool to mount the various attachments on the excavators with ease and speed. More advanced safety which is enabled by triple safety devices, auto safety locking cylinder (HLQ and above lager model), main cylinder with built-in safety check valve and manual safety pin.
Quick couplers are used in construction equipment machines for rapid change of buckets and attachments on the machine. They remove the need to use hammers to manually drive out and insert the mounting pins for attachments. Quick couplers are most commonly used in hydraulic excavators and crawled excavators and on the backhoe equipment of backhoe loaders.
Features:
---
More advanced safety which is enabled by triple safety devices, auto safety locking cylinder (HLQ-OS and above lager model), main cylinder with built-in safety check valve and manual safety pin
High strength with wear resistance material and high pressure cylinder provides excellent durability
Slick and stylish design to harmonize with all excavators and attachments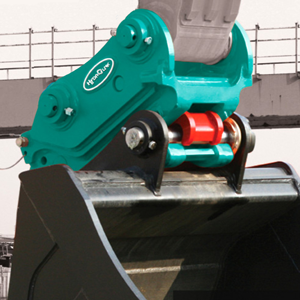 safety:
---
Auto safety locking cylinder (HLQ-OS and above lager model)
Main cylinder with built-in safety check valve
Manual safety pin
Specifications:
---
Machine Class
Excavator Companies
Tata Hitachi
Komatsu
Hyundai
Volvo
Kobelco
Caterpillar
Doosan
Sany
JCB
5-7 Tons
HLQ05D1
HLQ05K1
HLQ05H1
HLQ05V1
HLQ05L1
HLQ05C1
HLQ05D1
HLQ05S2
HLQ05D1
10-14 Tons
HLQ14D1
HLQ14D2
HLQ14H1
HLQ14VC1
HLQ14K1
-
HLQ14D1
HLQ14S1
HLQ14D1
20-22 Tons
HLQ22T1
HLQ22VKL
HLQ22H1
HLQ22VKL
HLQ22VKL
HLQ22T1
HLQ22D1
HLQ22VKL
HLQ22T1
30-35 Tons
HLQ32D1
HLQ30K1
HLQ30H1
HLQ30VC2
-
HLQ30K1
HLQ32D1
-
-